carefully curated, sourced and created feel-good special wares
In 2018, I experienced the most difficult year of my life. In the first quarter my Dad became increasingly and irreversibly ill; I took on the role of primary caretaker. The second quarter, he passed, leaving me devastated and depressed. The third quarter I tied up the loose ends that come with death, while feeling all the ways grief can dictate your being. And finally, during the fourth quarter, my job was eliminated. When I left the office on my last day (November 2, 2018), I was feeling lost and overwhelmed, a smidge euphoric, at my crazed plan of having no plan. I didn't have a job lined up, and I had finite savings. So I used the new unaccounted space in my life for the things I truly love, like writing (I took a class and wrote a TV Pilot!), handmade products, curating gifts and discovering and highlighting dope businesses.
After years of doling out recommendations and ideas on what's in and new, where to go, skincare and health tips, I finally decided to create Maya Loves…. Combining my love of gift-giving, event-planning and self-care, Maya Loves… was launched. Each item is carefully curated, sourced and created, centering on all the things I LOVE, in particular self-care. These products are honest and tangible, and made specifically with you in mind. In order to give you the very best, quantities are limited and made in small, heartfelt batches. I can't wait for you to see what's in the box?!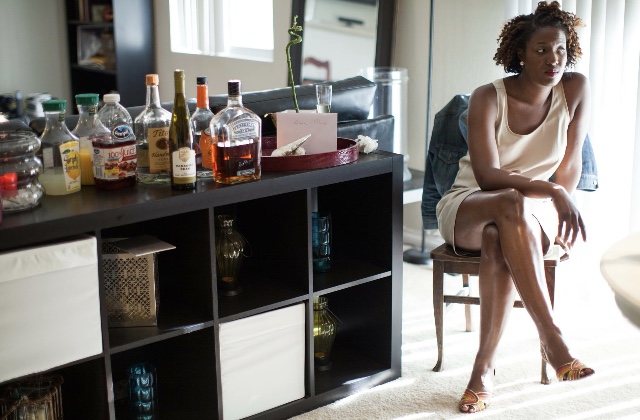 Founder, Creator, Chief Curating Officer
Loving your skin and body never felt this good! Small batch tangible and honest products. Indulge and take care.
Love on your skin and body! Start your own revolution with self-care every damn day. Refreshers, scrubs, bath teas and more.
Getchu some… tees, postcards, stickers, totes and more!